Play-Based Articulation Therapy Ideas by Sound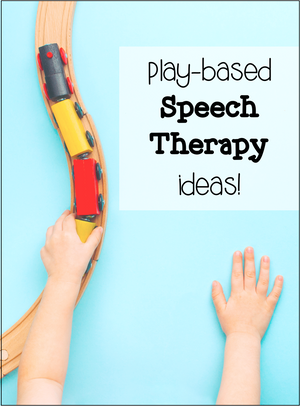 ^^^ Said NO Kid Ever
Did you know playing with toys can be just as, if not MORE, effective than articulation cards when working on speech?
Play-based articulation therapy is effective if you are strategic about that activities you provide. This freebie contains ideas 
to get your kiddos moving in therapy and have some fun while working on their speech sounds. The games and activities that I have provided in this freebie are set up so that the child is engaged and having fun while still getting tons of trials in. 
Leave a comment
Comments will be approved before showing up.